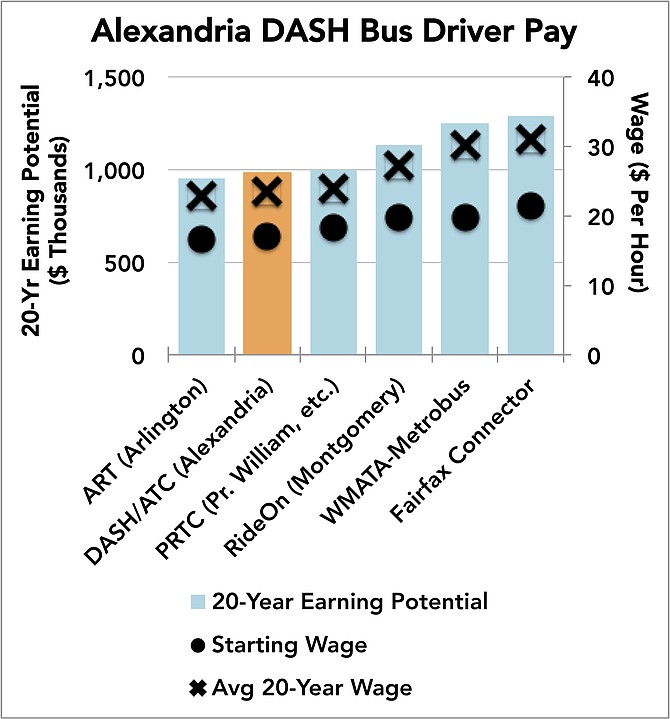 DASH is second from the bottom [among six regional competitors] in starting pay rate, 20-year average rate, and 20-year earning potential," according to an October presentation by DASH General Manager Josh Baker to DASH's board of directors. The median and average equivalent hourly wages for all occupations in the metropolitan region are $26.11 and $33.74, according the Bureau of Labor's most recent Occupational Employment and Wage Estimates.
Stories this photo appears in:

DASH bus drivers to begin collective bargaining, following clashes over unionization.
.