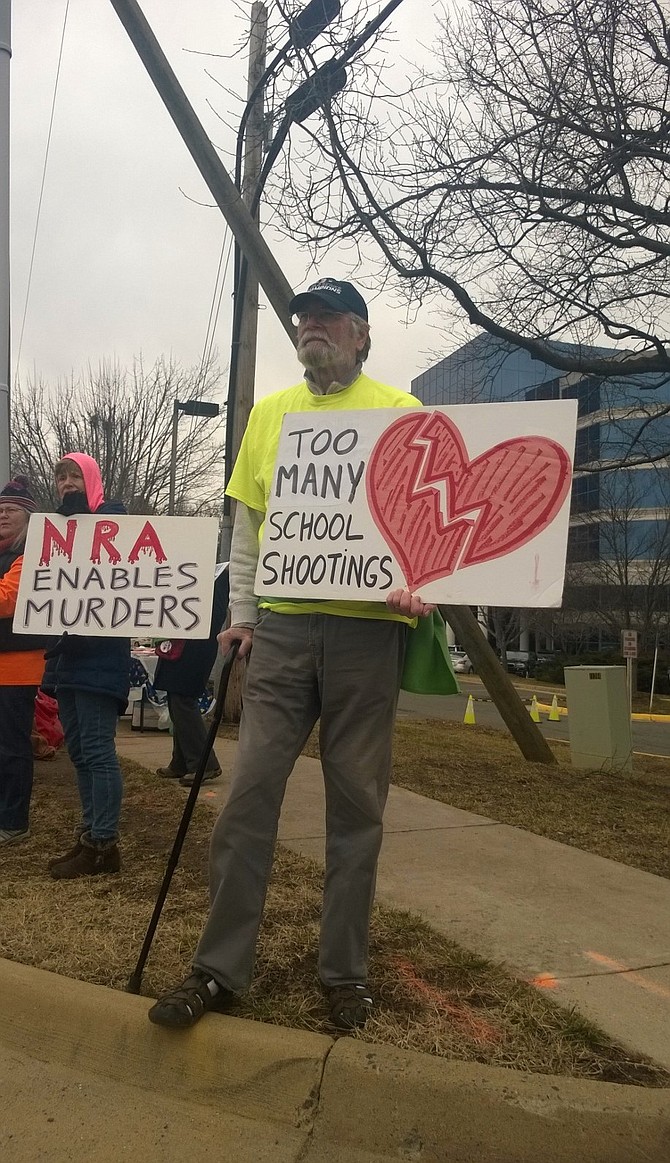 Bob Hatfield of Vienna protests gun violence at the National Rifle Association Feb. 14 on the anniversary of a Valentine's Day massacre that killed 17 people and injured 17 more in 2018 at the Marjory Stoneman Douglas High School in Parkland, Fla. For six years, the 80-year-old retired consultant has walked a journey with other activists, who decry gun violence and press lawmakers to keep firearms out of the hands of criminals and the mentally ill.
Stories this photo appears in:

U.S. Congress addresses gun violence epidemic in House committee for the first time in six years.
.