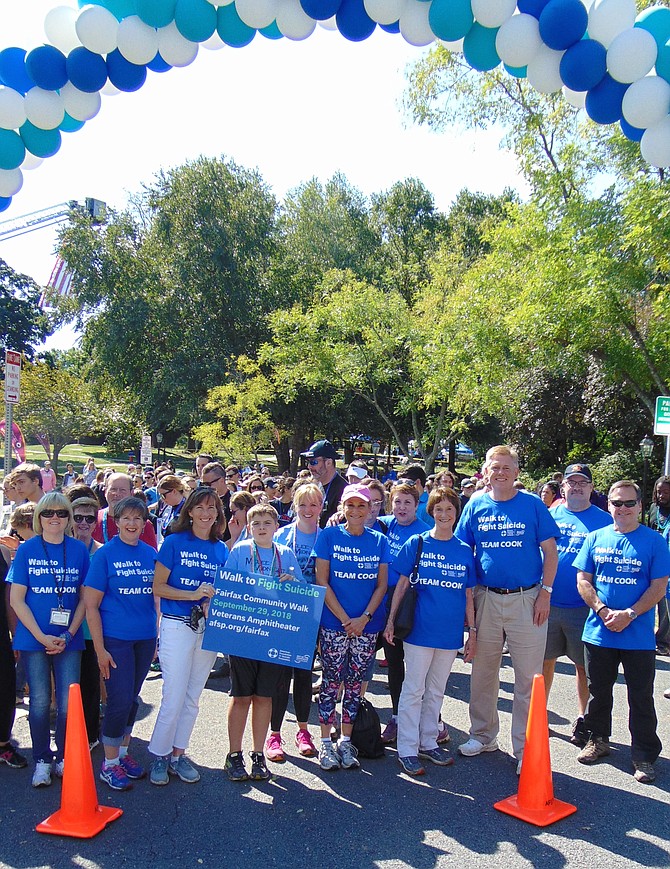 Supervisor John Cook (Braddock) with his team of County leaders who participated in the 11th Annual Fairfax Out of the Darkness Walk held Sept. 29 in Fairfax. In today's Connection, Cook writes about issues facing Braddock District in 2019.
Stories this photo appears in:

Making the District and County a better place to live for the years ahead.
.