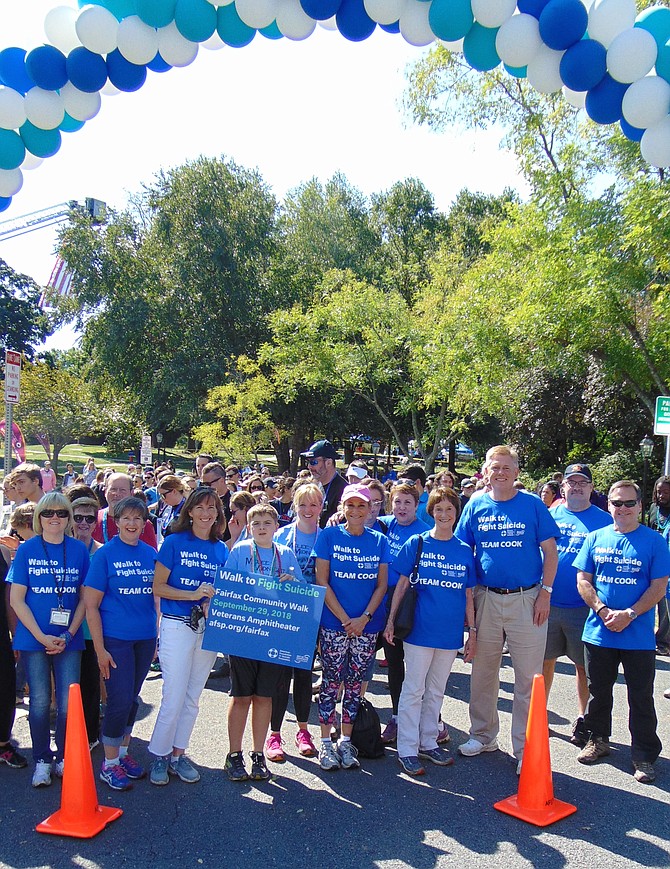 There are a lot of important things happening in the Braddock District right now, and I plan to use my last year in office to shepherd to completion a number of projects that will make the District, and the County, a better place to live for the years ahead. As always, your input and participation are necessary for our success.

Secure funding for Lake Accotink
My first priority for 2019 is securing funding to preserve Lake Accotink. It is clear from the extensive community engagement over the past year that the community wants to preserve this asset, and my number one goal for the coming year is to make that happen. I believe we are well under way with two funding options under consideration to secure the approximately $50 million for a full dredge of the lake and construction of forebays that will make this solution a permanent one. Last year the Park Authority announced several options for the future of Lake Accotink and asked the public for its opinion. These options included building a sediment forebay with a full dredging of the lake, a partial dredging of the lake, leaving the lake to fill in, or creating a stream bed. The community came together at multiple meetings held by me and Supervisor McKay to discuss the proposed options. These meetings were followed up with a community survey performed by the Park Authority.
My office received hundreds of emails and phone calls advocating to keep the lake. Meanwhile, a local community group called Save Lake Accotink collected thousands of signatures asking the Park Authority to choose the forebay and full dredging option. A decision from the Park Authority on the preferred option is expected in the beginning of 2019 and then the County will address the costs. I hope to have funding secured by the end of 2019.

Oversee community engagement in three major Braddock land use cases – Erickson, Roberts Road, and One University
The coming year will focus on three significant land use projects that could shape the Braddock District for decades to come. As always, I believe community input is essential to making proper land use decisions and I will ensure that the community has a full opportunity to weigh in on each of these three significant proposals. The first is a proposal by Erickson Living to build a Continuing Care Facility (CCF) on the land formerly occupied by the Northern Virginia Training Center. This 78.8-acre parcel previously owned by the Commonwealth is the largest property to be available for redevelopment in the Braddock District in decades. Following over a year of community outreach, a Comprehensive Plan Amendment was approved in late 2018 to allow residential uses on the site, including an option for a Continuing Care Facility if the development meets certain conditions. In 2019, the community will look at the specifics contained in a rezoning proposal to place a CCF, an all-abilities recreational space, and a small affordable senior housing component at this site.

The second project is at the northeast corner of Braddock and Roberts Roads, where a high-end residential development with 45 single-family homes has been proposed by the property owner. A Comprehensive Plan Amendment was adopted in late November to allow a more intense development of this property if conditions are met, including consolidation of the parcels, environmentally sensitive design, and improved pedestrian connections. Community meetings will be scheduled regarding this rezoning application.
Third is a proposed redevelopment of the One University site, across from the George Mason University Fieldhouse. The Fairfax County Redevelopment and Housing Authority, which owns the site, received an unsolicited proposal to develop the site with 100 affordable senior housing units, 140 affordable multifamily units, and 360 student housing units to house approximately 820 students. This proposal would need both a Comprehensive Plan Amendment and a rezoning.

I will be holding numerous hearings on these proposals in 2019 to get community input. My goal is to resolve each of these applications, in some way, before the end of 2019.

Safeguard the future of the Diversion First Program
Diversion First is a county wide initiative that helps those with mental illness who come in contact with law enforcement receive treatment instead of incarceration. As one of the leaders of the program, I have seen it blossom into an effective initiative that has made our community a healthier and safer place for all. This program has brought many improvements to the Fairfax County criminal justice system and launched us to be a leader in criminal justice reform. Over 1,000 individuals with mental illness have been diverted from jail to mental health treatment under Diversion First. We believe that through treatment, these individuals can get back on their feet and will be less likely to commit crimes in the future, and taxpayers will save on expensive incarceration costs. I want to ensure this program will continue its mission for years to come through funding, community outreach, and solid policy.

Implement the Step Up 4 Kids campaign to help child witness victims of domestic violence
The Domestic Violence Prevention, Policy & Coordinating Council (DVPPCC) will focus on the Step Up 4 Kids campaign to help child witnesses of domestic violence for 2019. The Step Up 4 Kids campaign will provide children exposed to domestic violence with mental health and other necessary resources to better their chances for a safe and healthy life. This will be a county-wide initiative that will involve schools, government agencies, non-profits, and individuals to provide assistance to these children. As chairman of the council, I will work to make this campaign the most successful one yet through proper funding, outreach, and leadership.
Continue to provide the community with top notch constituent services.
Most importantly, I plan to end my tenure the same way it began — by providing the greatest constituent services for the Braddock Community. My staff and I are committed to serving the public until our last second in the office. Continue to call, email, and interact with us on social media throughout 2019. In the meantime, we will work for your benefit and help the new office transition seamlessly.
It has been a great honor to serve as your Braddock District Supervisor. I look forward to serving you this final year.