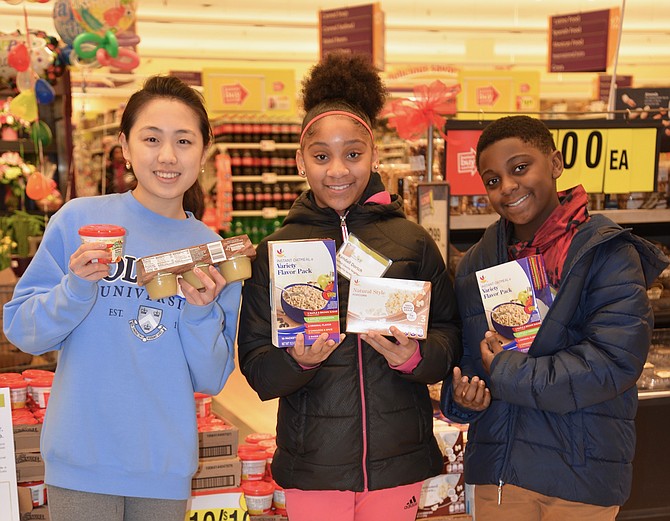 "Happy to help out!" From left: Abby Chae, and sister and brother duo Kendall and Justin are no strangers to helping "stuff the bus" to refill local food pantries. This is Abby's second time at the event, and Kendall and Justin say they have been taking part in the community service program for four or five years. Given their tender ages, that's almost half their lives.
Stories this photo appears in:

County and community unite for neighbors in need.
.