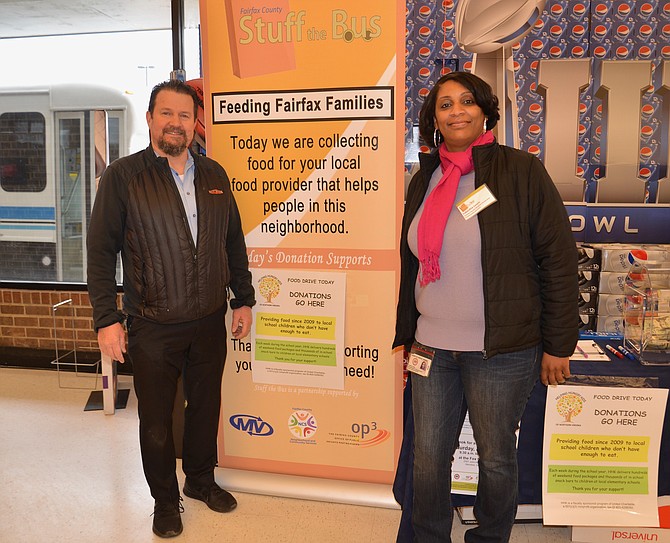 Larry Merritt, the store manager at the Fox Mill Giant takes a breather from loading boxes onto the bus with Lakeshia Lewis from Fairfax County's department of Neighborhood and Community Services. "This is an awesome community. We are really happy to help any way we can," said Merritt. He and his gang helped the bus-stuffers get a head start by having more than 127 cases of needed food items already collected before the event even started.
Stories this photo appears in:

County and community unite for neighbors in need.
.