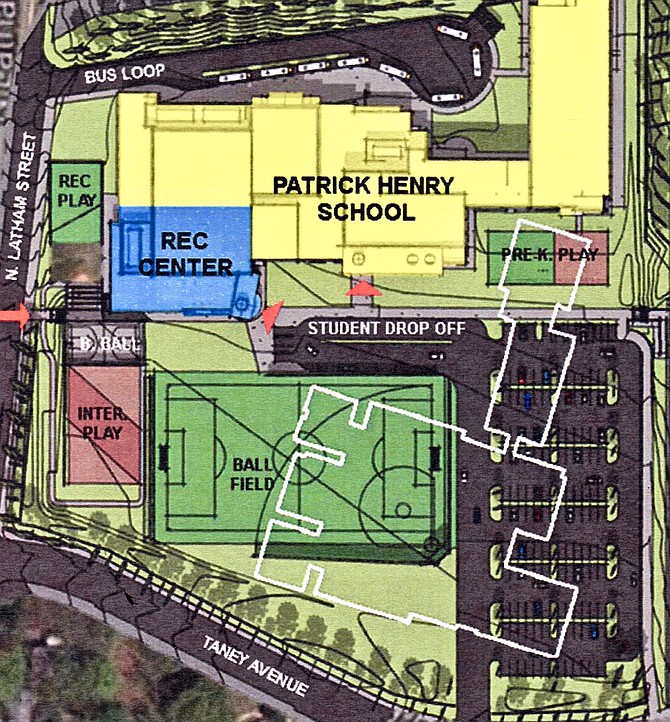 The new school (yellow) and rec center (blue) provides nearly 156,000 square feet of space, two-thirds more than the old facilities (white outline). To streamline costs, the school division kept students in place at the old facility during construction, rather than build or repurpose a temporary "swing space" elsewhere. The site provided enough space for this, but only just: the new building came to within just eight feet of the old, a "logistical nightmare," said Paul May, the schools' project manager. Most other school sites slated for rebuilds are too small for students to stay in place. The old Patrick Henry facilities remain, but are scheduled for demolition by fall, to make room for a turf field and additional parking.
Stories this photo appears in:
PreK-8 school and rec center, a joint city-schools operation, opens.
.