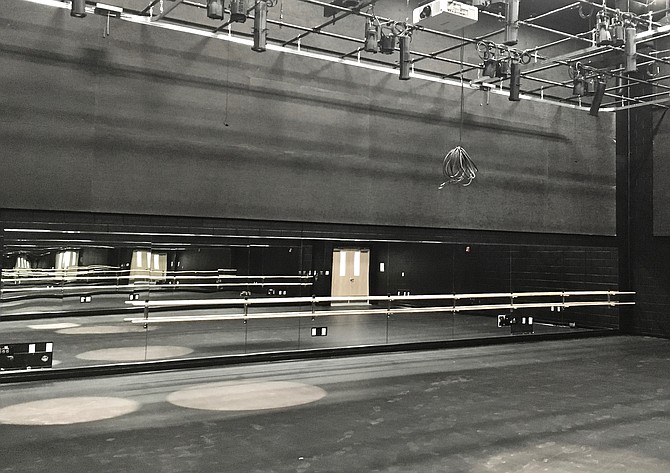 A "black box" theater provides flexible performing arts space, such as for Patrick Henry's full-time dance program. The theater is one of the dual facilities' shared spaces, open for rec center use after school hours. The school's "cafetorium" — part cafeteria, part auditorium — also provides a stage with performance lighting and sound, and space to seat over 300.
Stories this photo appears in:
PreK-8 school and rec center, a joint city-schools operation, opens.
.