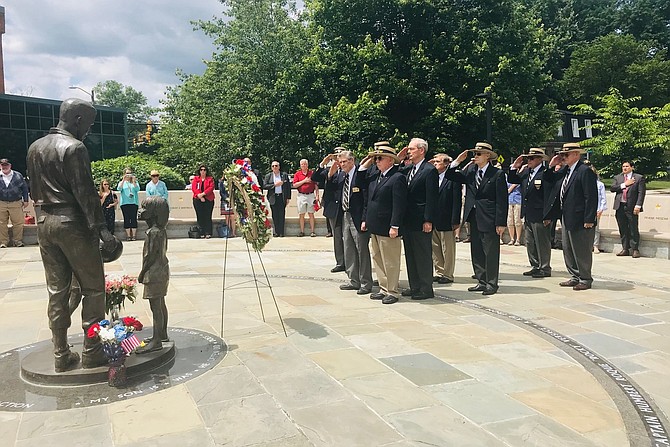 Members of the United States Military Academy class of 1959 salute after placing a wreath at the statue of classmate Humbert "Rocky" Versace during the Memorial Day Ceremony May 27 at the Captain Rocky Versace Plaza and Vietnam Veterans Memorial in Del Ray.
Stories this photo appears in:
Honoring the sacrifice of local veterans.
.