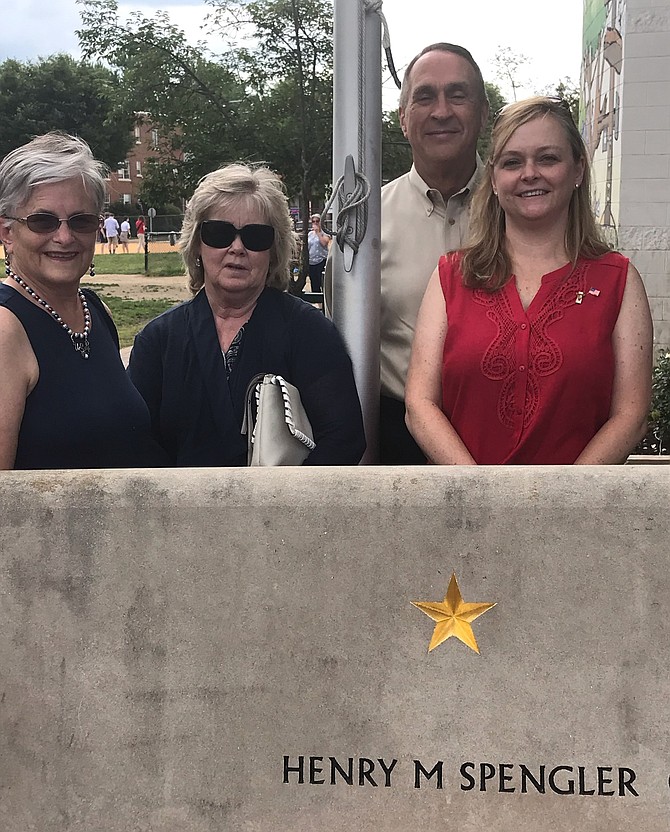 Bette Spengler Meuleners stands behind her deceased husband's name, Alexandrian Henry M. Spengler, with sister-in-law Pat Spengler, brother-in-law Jim Spengler and daughter Melissa Spengler-Hendrickson at the May 27 Memorial Day ceremony in Del Ray. Bette was pregnant with Melissa when her husband was taken captive in Vietnam in 1972.
Stories this photo appears in:
Honoring the sacrifice of local veterans.
.