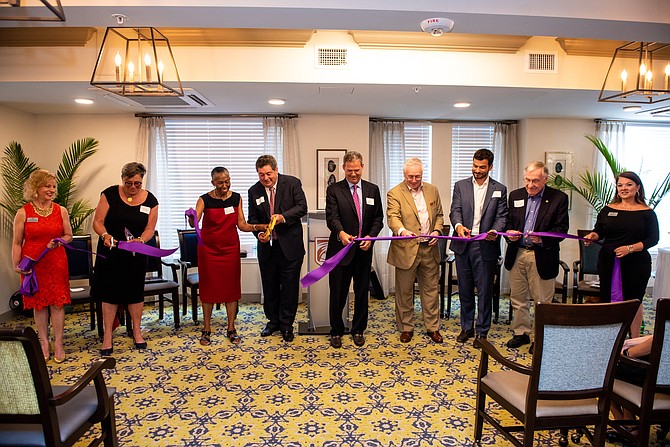 Annamarie Mariani-Huehn, Executive Operations Officer Hunters Woods at Trails Edge; Maggie Parker, Greater Reston Chamber of Commerce; Supervisor Catherine M. Hudgins (D-Hunter Mill); David Ross, Partner & President Atlantic Realty; Adam Shulman, Partner & Executive Vice President, Atlantic Realty; Rick Irwin, CEO & Co-founder, IntegraCare; Tony Crooks, Director at AEW Capital Management; Del. Kenneth Plum (D-36); and Cissy Nickel, Executive Director of Independent Living Operations at Hunters Woods at Trails Edge; all take part in the Ribbon Cutting officially opening the retirement living facility.
Stories this photo appears in:

Community Theatre named after two service-minded Restonians.
.