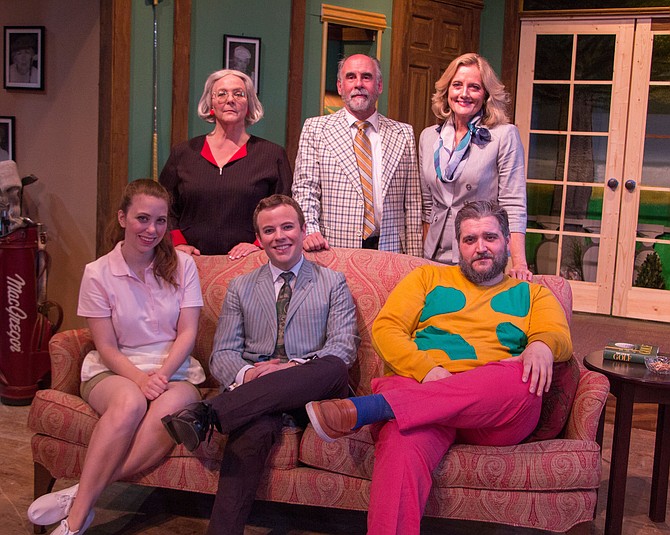 The full cast of "A Fox on the Fairway" (seated from left): Raeanna Larson as Louise Heidbedder, Cameron McBride as Justin Hicks and Brendan Chaney as Dickie Bell. Standing from left: Lorraine Bouchard as Muriel Bingham, Ken Kemp as Henry Bingham and Patricia Nicklin as Pamela Peabody.
Stories this photo appears in:
Madcap adventure about love, life, and golf.
.