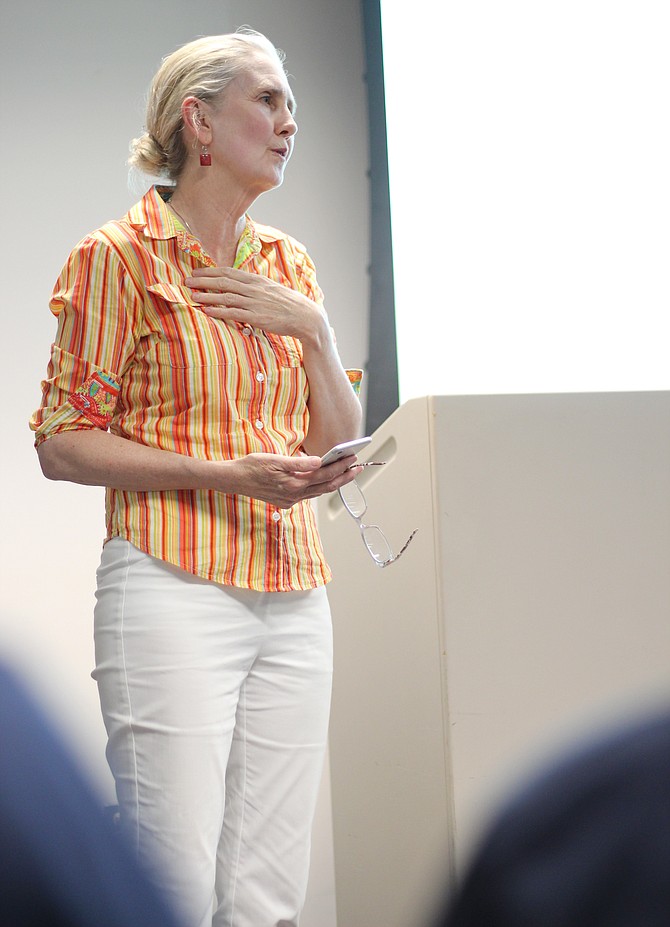 Pat Hynes, who represents the residents of Hunter Mill District on the Fairfax County School Board, tells attendees and leaders at the 5th Annual Environmental Student Leadership Initiative (ESLI) that their challenge is to keep up with the members of ESLI and make sure the school system is taking full advantage of what they offer.
Stories this photo appears in:

Fifth Annual Fairfax County Environmental Education Conference held.
.