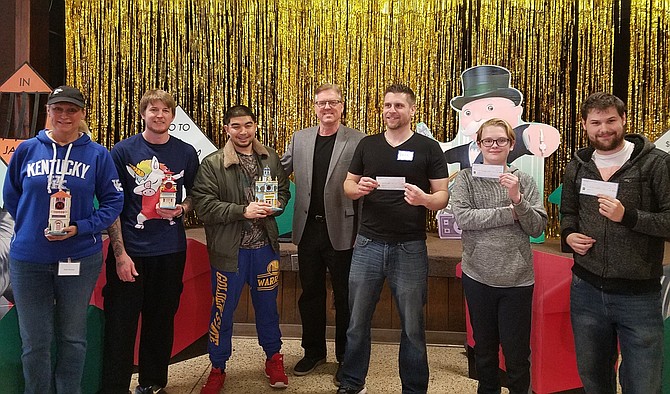 The Monopoly Tournament winners with Organizer Ron Kowalski (center). Winning first place (from left to right) was Bobby Driscoll, who won $500; second place went to Alex Kowalski, who won $250; third place went to David Adkins, who won $100; fourth place went to Melson Varsovia; fifth place went to Carl Klein; and sixth place went to Robin Nicholas.
Stories this photo appears in:

Ron Kowalski Real Estate Group sponsors 12th annual event, raising $7,000 for charity, this year supporting Lorton Community Action Center.
.