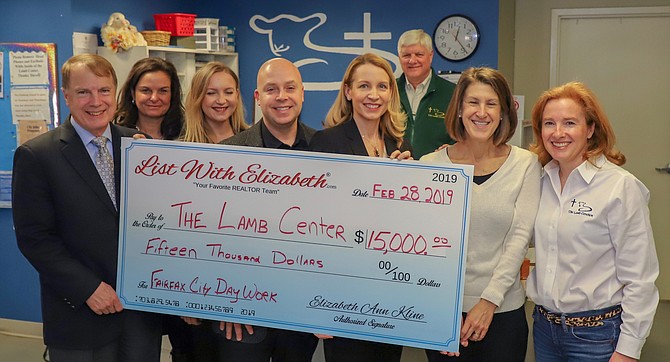 The check presentation: (From left) David Meyer (Fairfax Mayor), Denise Johnson (team agent), Xenia McGregor (team agent), Kevin Kline (CEO/President), Elizabeth Ann Kline (team leader), John MacPherson (Lamb Center Executive Director), Sharon Mills (team agent), and Tara Ruszkowski (Lamb Center Board Chair).
Stories this photo appears in:

Local business funds City/Lamb Center day-work program.
.