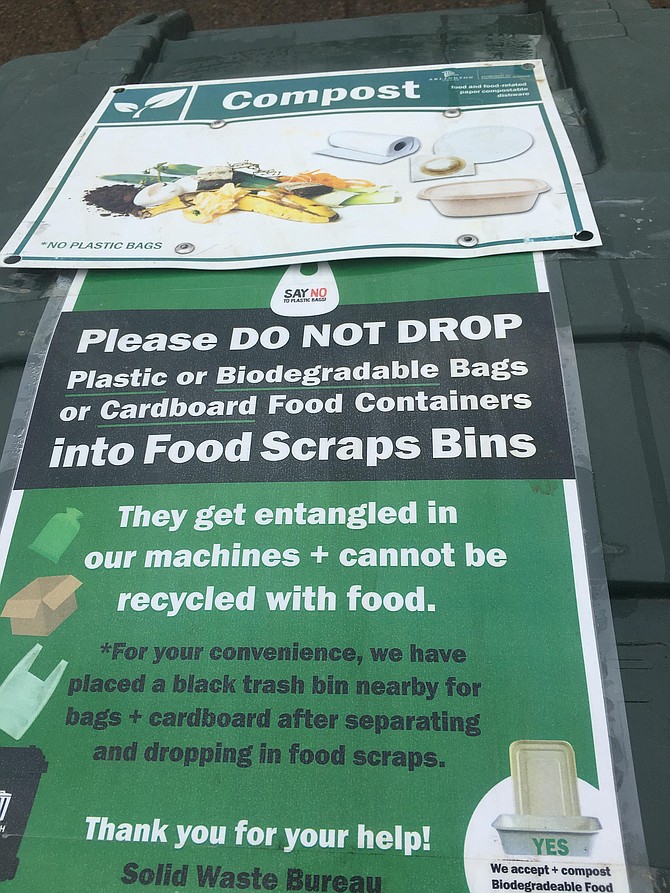 Residents can drop off food scraps — not in plastic bags — in this bin, which is emptied into the in-vessel composter and turned into rich soil used in Arlington's parks.
Stories this photo appears in:

Don't "wish cycle" because you do more harm than good when you do.
.