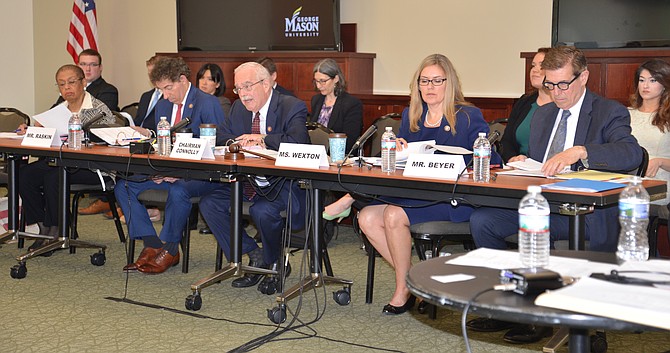 Members of the US House of Representatives Committee on Oversight and Reform Subcommittee on Government Operations, chaired by Gerry Connolly (D-11) held hearings at George Mason University to investigate the impact of the recent partial government shutdown on federal contractors.
Stories this photo appears in:

Connolly, Beyer, Wexton hold field hearing on government shutdown's impact on federal contractors.
.