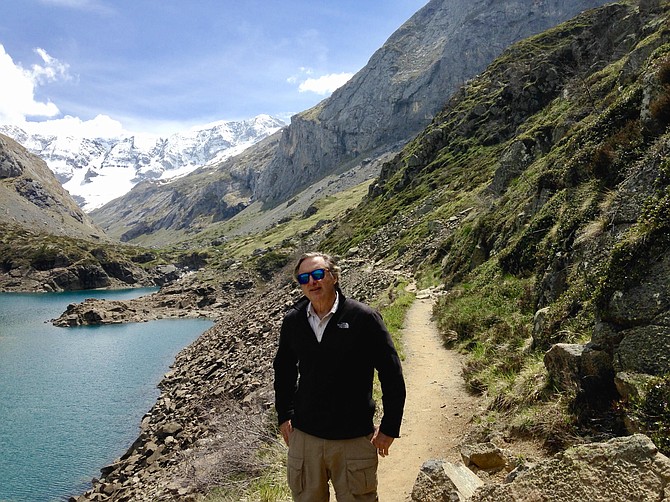 Author Craig Gralley hiked Freedom Trail in the Pyrenees mountains to better understand the mindset and physical challenges experienced by Virginia Hall, a World War II spy who escaped the Gestapo by fleeing France to Spain by trekking through snow while dragging her prosthetic leg nicknamed Cuthbert.
Stories this photo appears in:

A WWII spy gets deserved attention: A book about a covert operative is the first for overt Craig Gralley.
.