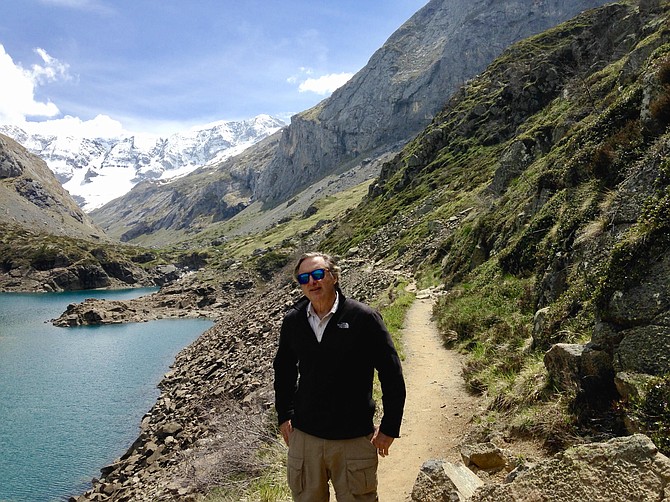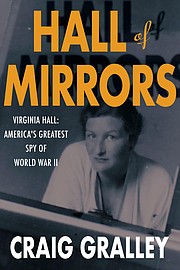 One of the nation's most intrepid spies of World War II has a Central Intelligence Agency training facility named for her, yet many don't know her name. Local author Craig Gralley delivers Virginia Hall's perspective in his recently published book, "Hall of Mirrors."
Hall was a special agent who, with her prosthetic leg nicknamed Cuthbert, overcame physical limitations and gender discrimination while posing as a journalist, an elderly woman, and other identities in France. She went to extremes to become invisible, such as filing her teeth down to resemble a woman from the French countryside. A Gestapo wanted poster called her "The Allies' most dangerous spy."
THE JOURNEY of writing Hall's story is its own story.
Gralley was senior speech writer for three CIA directors. The first-time novelist had an overt career that spanned 32 years, but he chose to tell the story of a covert operator from Baltimore.
"One of my strengths is understanding the culture of espionage," he said. "That gave me a sixth sense when reading the documents Virginia Hall wrote, the cables describing what she was doing, and how others described what they were doing."
Hall lost her leg due to a hunting accident and she seized a second chance at life. "Her injury reawakened her resilience," said Gralley. Hall did not wear her heart on her sleeve. Living a false, manufactured life as a covert agent seeped into her own personality.
When Hall came back to the United States, she still didn't speak to relatives about her work. She declined to receive the Distinguished Service Cross from President Harry Truman in public and opted for a private ceremony with Gen. William Donovan, the head of the Office of Strategic Services instead.
"The only way I can tell the story from my experience with the CIA and understanding my trade craft is talking to a psychiatrist who specialized in trauma to uncover layers of her personality," said Gralley, who wrote from Hall's point of view.
Insight into intelligence gathering wasn't enough to tell Hall's complicated story. Gralley's research required traveling outside CIA's McLean headquarters. In the Pyrenees in France, the author found the trail Hall used to escape to Spain while carrying only a backpack and dragging her prosthetic leg through snow. The trip helped the writer see the spy's determination and resolve.
Two recent books that include Hall are also gaining media traction. Gralley assisted actress-producer Sarah Megan Thomas for her role as Hall in "Liberté: A Call to Spy," a book-turned-movie about three women who helped bring down Nazi Germany. Paramount Pictures acquired rights to Sonia Purnell's "A Woman of No Importance: The Untold Story of the American Spy Who Helped Win World War II," and Hollywood press reports actress Daisy Ridley is playing Hall.
Gralley worked on "Hall of Mirrors" for several years, but the timing of other publications and movie publicity is helping him market his assessment of Hall's story.
Dedicated to her clandestine nature and oath of secrecy, Hall would be appalled by the attention, Gralley said. Hall said many of her friends were killed for talking too much.
GRALLEY credits the Great Falls Writers Group for providing an outlet for people in Northern Virginia with varied writing interests to launch as writers and understand the writer's life. The organization empowered him "to breathe life into the agency that hadn't been breathed in before. It was gratifying to be immersed in that."
Many stories within the agency and OSS have not been told. "I am attracted to those quiet stories about quiet heroes that deserve more attention," said Gralley.