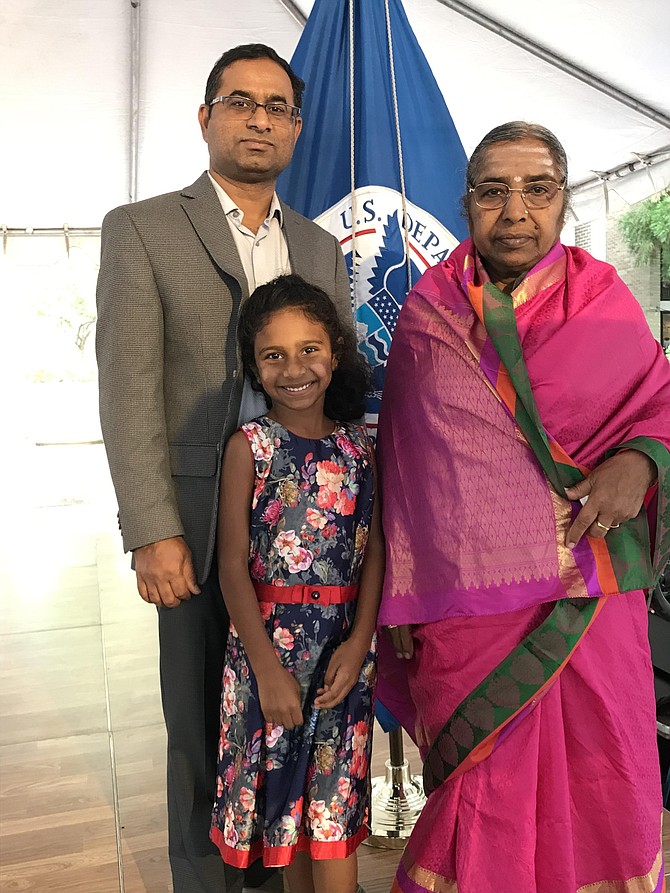 Candidate for citizenship, Shashidhar Mandewalkar with his mother, Indrabai Gaddad and his daughter, Sanchi, 6, before he takes the Oath of Allegiance and recites the Pledge of Allegiance during the Naturalization Ceremony held at the 2019 Reston Multicultural Festival.
Stories this photo appears in:

Naturalization Ceremony: Diversity is what makes us strong.
.