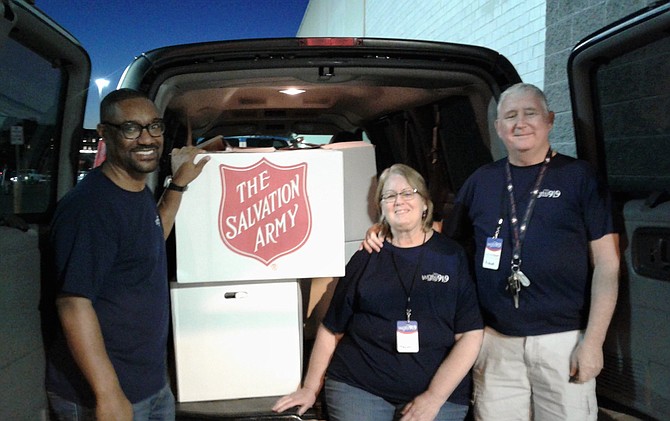 Brennan Wimbish, "Hearts and Hand" program director of Washington-area radio station WGTS 91.9, stacks the last box into the cargo van Friday evening with the help of collection drive volunteers Margaret and Rick Campbell of Herndon. They worked with several other volunteers to collect 12 boxes of clean, dry socks for homeless individuals.
Stories this photo appears in:

Local residents donate nearly 1,800 pairs of socks for homeless neighbors in radio station clothing drive.
.