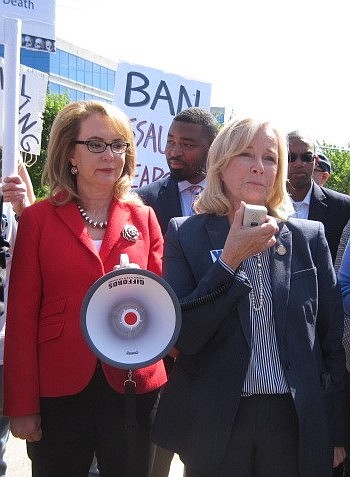 Former Arizona Congresswoman Gabrielle "Gabby" D. Giffords, left, holds the bullhorn and helps Virginia Del. Kathleen J. Murphy (D-34) deliver a message about gun violence at a rally held Friday across the street from the nation's largest gun rights lobby. Murphy told nearly 50 people she started the gun violence prevention caucus at the House of Delegates because her brother was murdered by robbers on a sunny afternoon in Phoenix, Ariz.
Stories this photo appears in:

Giffords PAC endorses Fairfax County candidates for statewide office.
.