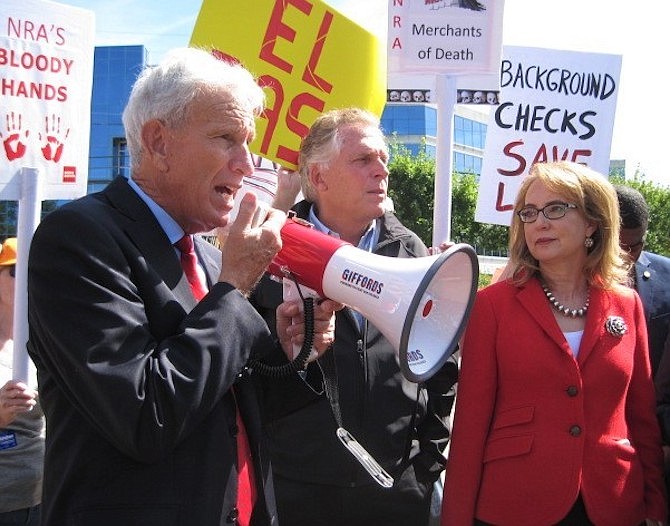 Virginia Senate Minority Leader Richard "Dick" L. Saslaw (D-35) speaks his mind about gun violence Sept. 20 before he introduces former Arizona Congresswoman Gabrielle "Gabby" D. Giffords at her rally in Fairfax across the street from the National Rifle Association on Waples Mill Road. "Hers is a story of hope, resilience and strength."
Stories this photo appears in:

Giffords PAC endorses Fairfax County candidates for statewide office.
.