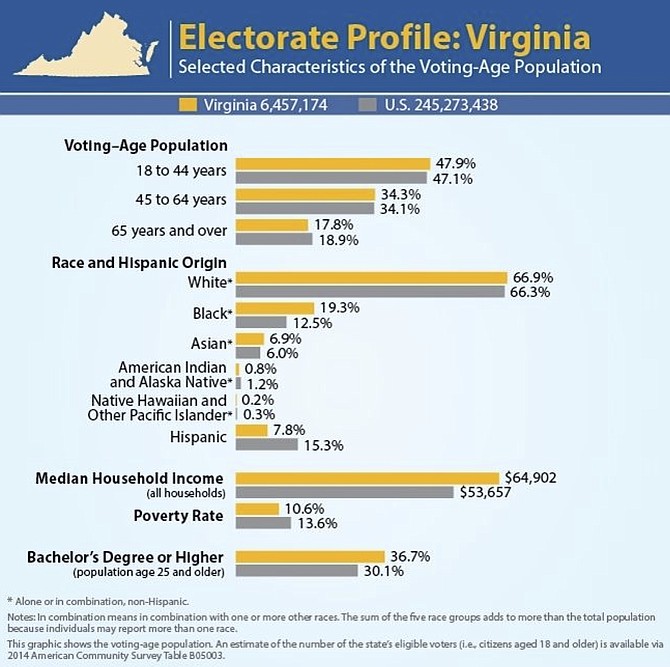 Stories this photo appears in:

Millennials and Gen X now outnumber older voters. So why do Baby Boomers dominate?
Millennials and Gen Xers now outnumber Baby Boomers and older voters in Virginia, according to data from the Census Bureau. But that doesn't mean they have as much influence. Census numbers also show another trend: People over the age of 45 vote at much higher rates.