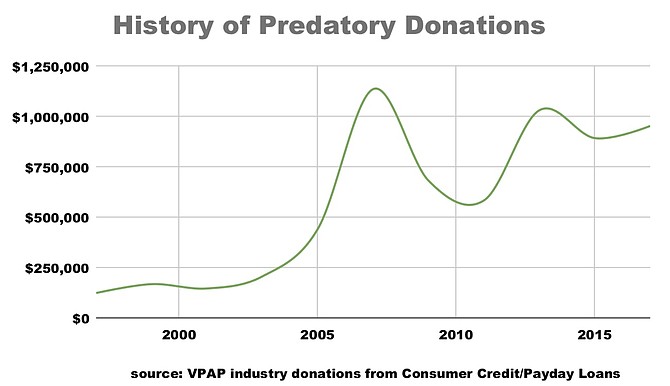 Stories this photo appears in:

Lenders of last resort in Alexandria try to buy influence in Richmond.
Alexandria has eight car-title lending locations and two payday lenders, plus a growing number of companies offering online loans at nosebleed interest rates. It's an industry that's been under fire in recent years, and now campaign-finance disclosures show these companies are spreading their money around to Democrats and Republicans in an effort to influence the next General Assembly.