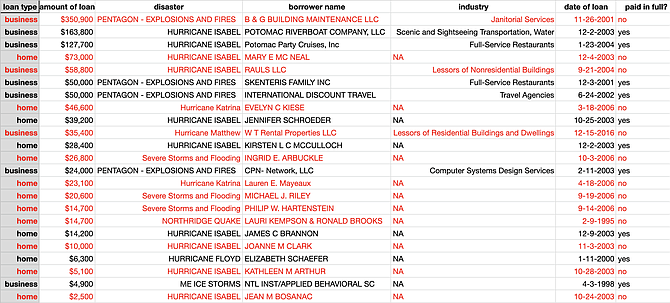 Stories this photo appears in:

New approach allows disaster loans to become grants, avoiding glut of uncollected debt.
The Small Business Administration has issued more than $1 million in low-interest disaster loans in Alexandria since 1987, and most of those loans were never paid back in full, according to documents received through a public-records request. Now, with the economy in crisis, leaders at the federal officials are rolling out a new loan program that recipients won't need to pay back in full if they keep their employees during the downturn. The move comes as businesses across Alexandria are trying to figure out how they are going to stay afloat now that Gov. Ralph Northam has ordered residents across Virginia to stay at home until June 10.