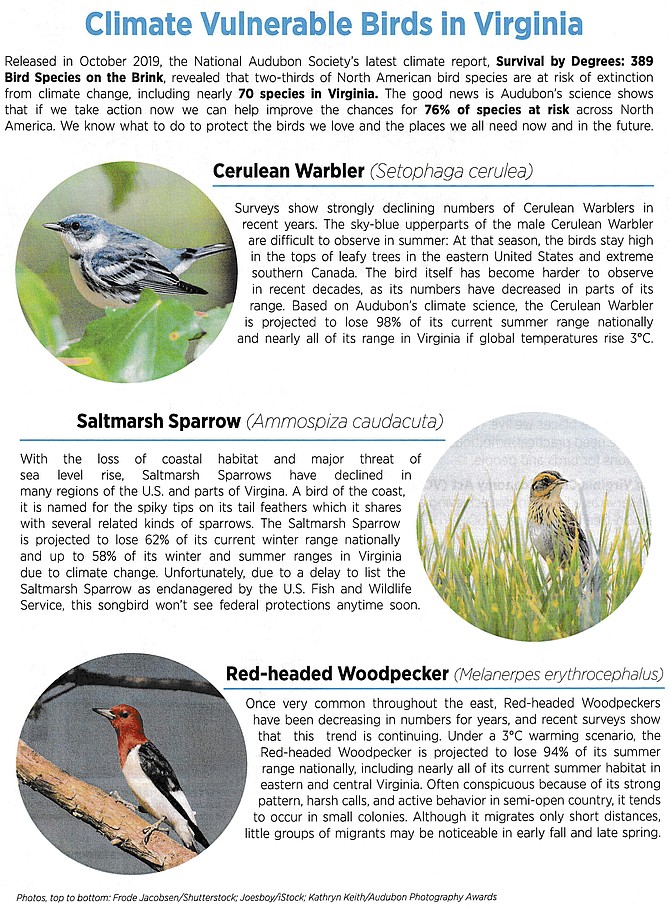 According to Audubon's latest science report, Survival by Degrees, in Virginia 69 out of 182 species studied are climate vulnerable in the summer under a 3-degree warming scenario. Reducing the increase to 1.5 degrees reduces that number of vulnerable species to 36.
Stories this photo appears in:

Not the Green New Deal, but it's a beginning, local leaders say.
.