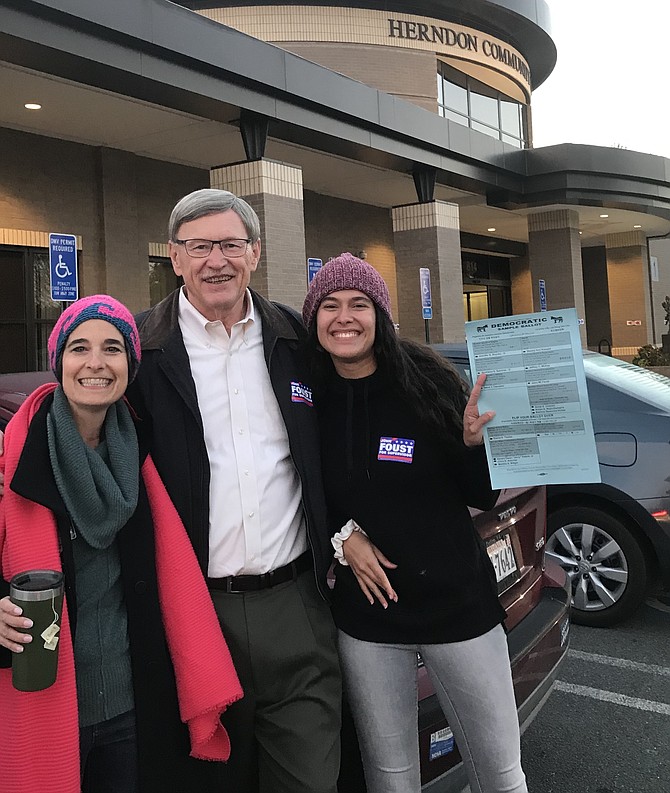 (File photo) Standing with Virginia State Senator Jennifer Boysko (D-33) and Dranesville District Supervisor John Foust (D), volunteer Camila Alfonzo Meza of McLean prepares to distribute an official Commonwealth of Virginia Democratic Sample Ballot to voters at a polling station in Herndon in 2019.
Stories this photo appears in:

Party partisan endorsements in local nonpartisan election.
The issue of partisan party endorsements in a nonpartisan election appears to be one of the pending topics for discussion by candidates in the November 3 Town Council General Election in Herndon this fall.