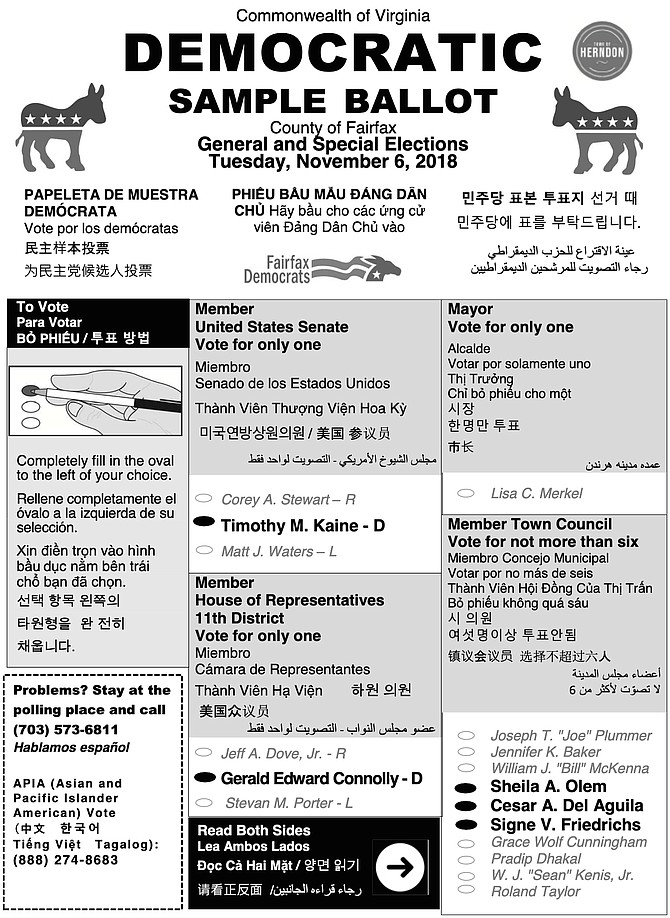 A 2018 Democratic Sample Ballot for the Town of Herndon shows how party endorsed candidates have the ovals next to their names filled in so the voters that want to cast the official ballot by party lines can easily copy and do the same.
Stories this photo appears in:

Party partisan endorsements in local nonpartisan election.
The issue of partisan party endorsements in a nonpartisan election appears to be one of the pending topics for discussion by candidates in the November 3 Town Council General Election in Herndon this fall.