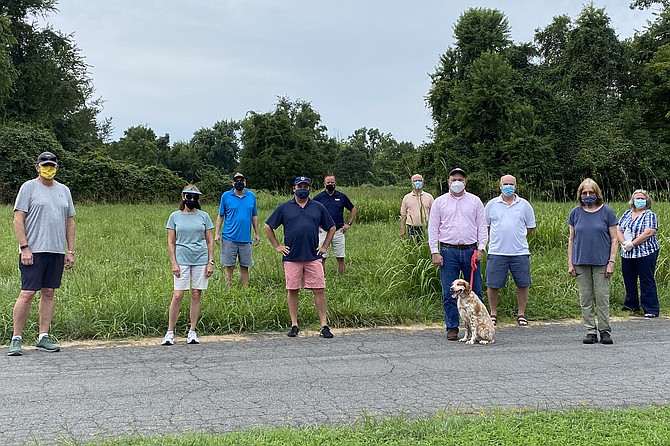 (From left) Mr. and Mrs. Carlson, Sean Beyer, Robb Watters, Patrick O'Connor, Bill Canis, Scott Knight, Skip Dawson, Jinny Beyer, and Jennifer Falcone stand in front of the rural vista of Marmota Farm, their backs toward Georgetown Pike, hidden by the rolling bucolic pastures of the former Digges dairy farm and before that, pristine land.
Stories this photo appears in:

Plan C comes to light for Marmota Farm.
Development plans are in the works for Marmota Farm in Great Falls.