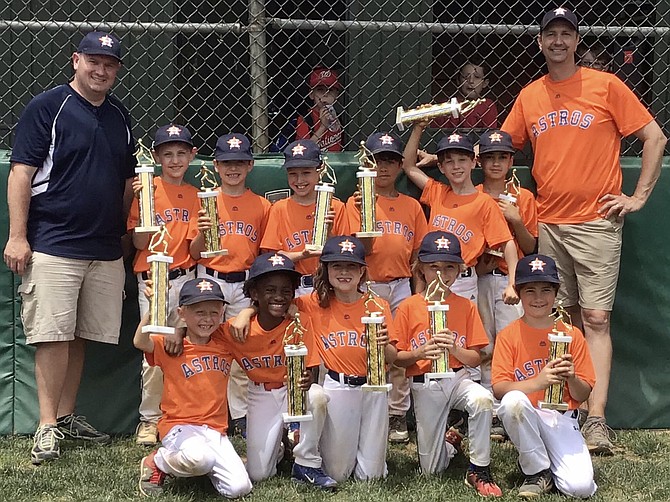 The Great Falls Astros celebrate a championship victory in Spring 2019. Back row (from left): Dan Ryan, Trey Donovan, Clay Rossen, Morgan Rossen, Lachen Singh, Ian Byrd, Dominic Gaudiano, Mike Byrd. Front row (from left: Connor Sarin, Tyson Armah, Emma Ryan, Owen Conrad, Jude Miller.
Stories this photo appears in:

The baseball and softball league is set to proceed with practices and games later this month.
When Julie Ryan broke the news to her children, they were devastated.