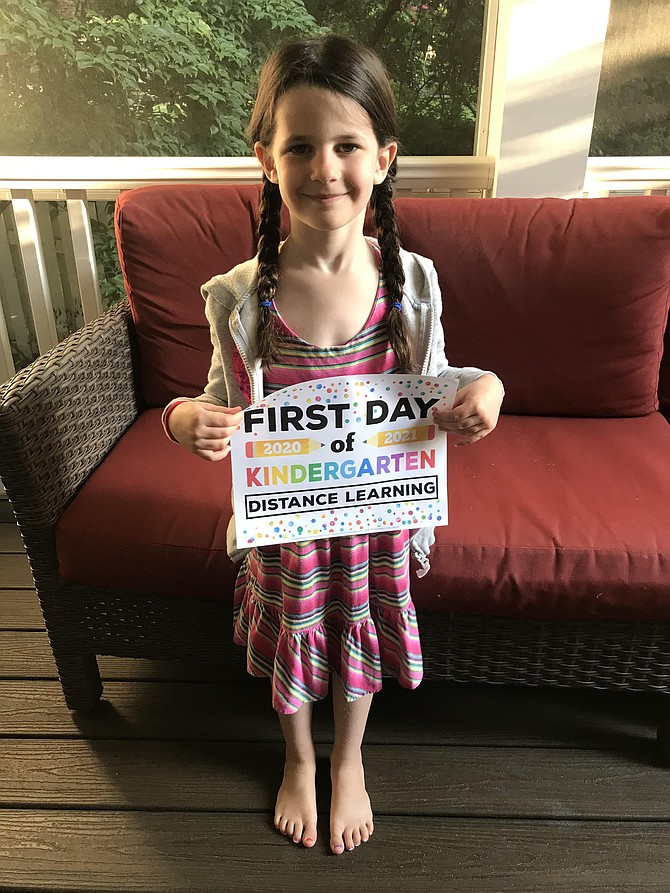 Caitlyn Berman, 5, on her first day of distance kindergarten at Mosby Woods Elementary, Fairfax. No ride on the school bus and no in-person FCPS teacher. All learning remains virtual as of Dec. 1.
Stories this photo appears in:
FCPS Virtual and In-Person Learning During COVID 2020
Dec. 1 marked the day that Fairfax County Public Schools students in Group 5, those in Early Head Start, PreK, Kindergarten, and some who receive special education services were to at last transition out of distance learning and walk through school doors to receive two days a week of in-person learning.