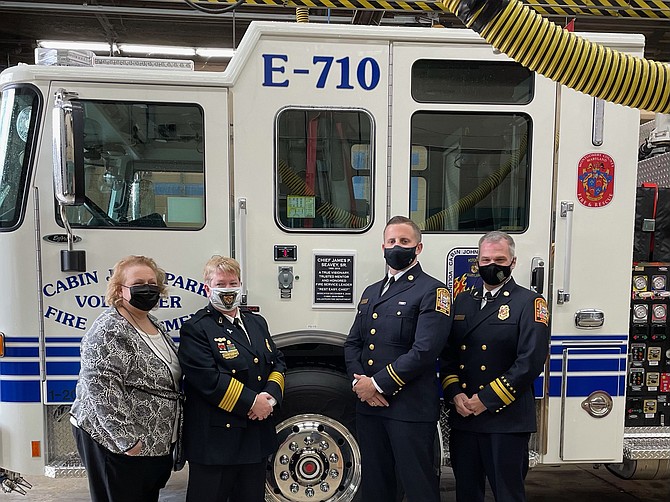 At the dedication of the new engine: Mary Seavey, CJPVFD Chief Corinne Piccardi, James Seavy Jr. and Acting Fire and EMS Chief John A. Donnelly Sr. of the D.C. Fire Department, next to Cabin John's new fire truck at its dedication ceremony Saturday. The truck was dedicated in honor of former CJPVFD Chief James P. Seavey Sr.
Stories this photo appears in:

CJPVFD dedicates new engine in honor of longtime chief, Jim Seavey Sr.
Saturday's dedication of the new fire engine #710 at Cabin John Park Volunteer Fire Department was a combination of different and traditional.