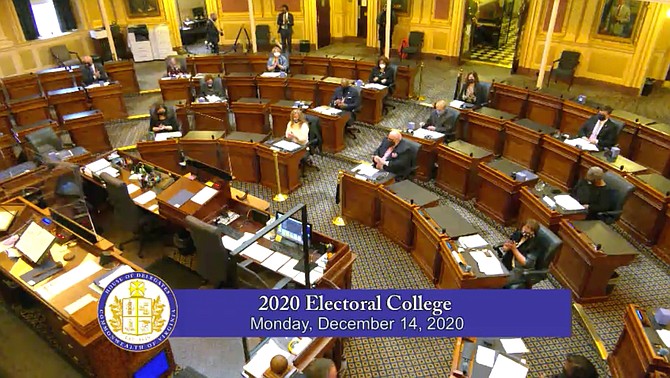 The Electoral College meeting for Virginia took place in the chamber of the House of Delegates earlier this week. All 13 of Virginia's electoral votes were awarded to Joe Biden.
Stories this photo appears in:

Lawmakers to consider joining National Popular Vote Compact
Virginia may be on the verge of dropping out of the Electoral College, joining a National Popular Vote Compact in an effort to ditch a presidential election system critics say is outdated and undemocratic.