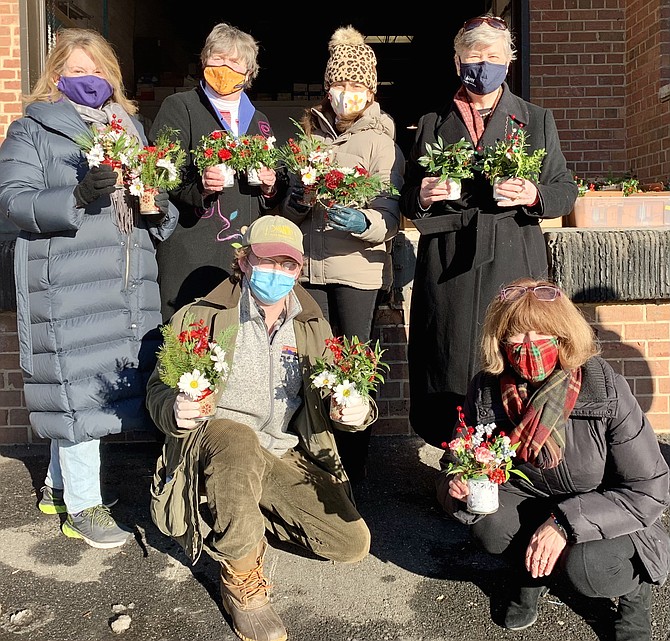 Red Hill Garden Club members (standing l-r) Jane Foote, Carter Flemming and president Monica Murphy join Senior Services of Alexandria Executive Director Mary Lee Anderson and Meals on Wheels coordinators Marshal Hespe and MaryAnne Beatty (kneeling) Dec. 17 at Jeffrey's Catering. The club delivered 200 floral arrangements for delivery to SSA Meals On Wheels recipients.
Stories this photo appears in:

Red Hill Garden Club delivers 200 arrangements to Meals On Wheels
Members of the Red Hill Garden Club delivered 200 handcrafted floral arrangements to Senior Services of Alexandria Dec. 17 to be included with meals for the city's Meals On Wheels recipients during the holidays.