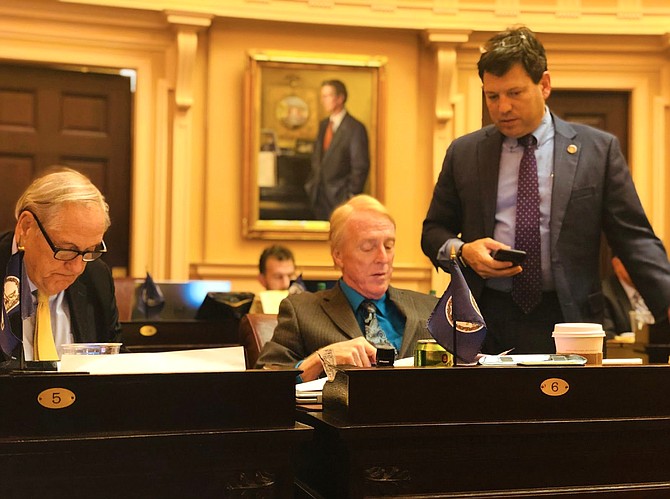 Sen. Scott Surovell (D-36), right, introduced an amendment on the Senate floor to take a regional approach to the minimum wage. That's an idea originally proposed by Sen. David Marsden (D-37), whose vote Surovell was trying to get by introducing the amendment.
Stories this photo appears in:

Effort to raise minimum wage hits snag on Senate floor, leading to regional approach.
It's shortly after 7 p.m. on a Tuesday night, and state Sen. Scott Surovell (D-36) is working the Senate chamber to save the minimum wage increase. This particular Tuesday isn't just any day of the week. It's the final deadline for Senate bills to cross over to the House, so the pressure is building as the clock winds down. Senators are tired and cranky, and they will be working past midnight.