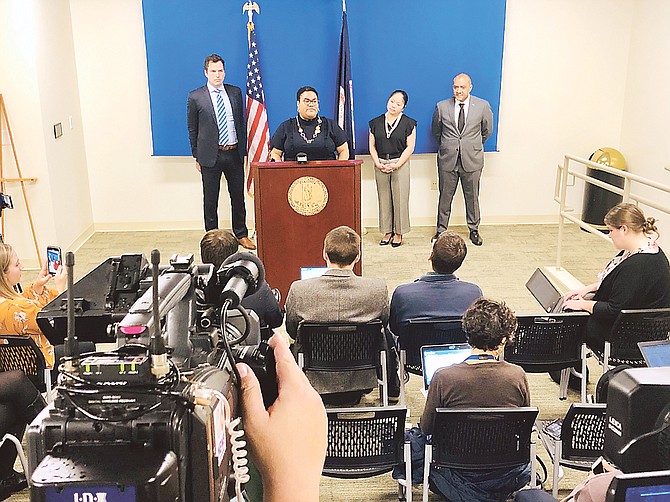 Del. Cia Price (D-95) appears at a press conference to announce a bill creating an advisory panel to suggest legislative districts to the General Assembly, a proposal that may end up torpedoing efforts to pass a constitutional amendment creating a bipartisan commission to draw maps.
Stories this photo appears in:

Legislative Black Caucus leads effort to undermine redistricting amendment.
Virginia has a horrible history with racial gerrymandering. It started with the ratification of the Constitution, an effort led by Virginians who wanted to count slaves as three-fifths of a person so representation in the south wouldn't suffer because so many of its inhabitants were non-voting enslaved people. It continued all the way to 2011, when the Republican leaders engaged in a scheme of packing black voters into House districts to dilute their influence elsewhere, a plan the United States Supreme Court later determined was unconstitutional. Now members of the Legislative Black Caucus are worried a proposed amendment might enshrine racial gerrymandering into the Virginia Constitution.