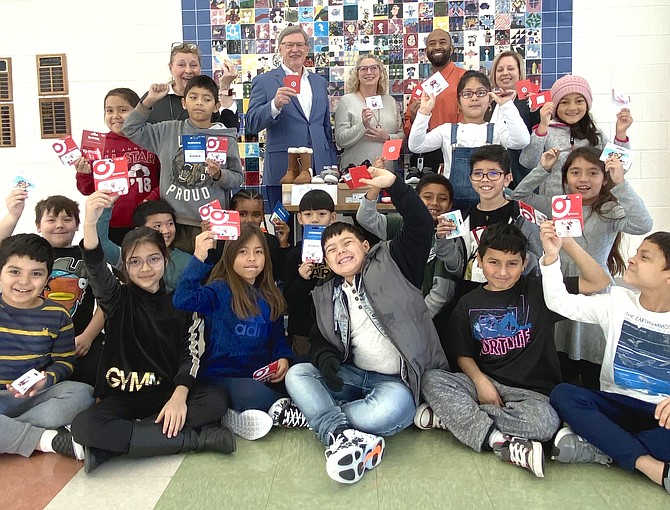 From left: Joanne Ormesher, Arts Herndon, Dranesville Supervisor John W. Foust (D), Jenny Phipps of Foust's office, and Assistant Principals at Hutchison Elementary School, Steven Wilson and Katie Aldridge, join with students in showing off community contributions donated to the Supervisor's Annual Shoe Drive to benefit children in need at the Title 1 school.
Stories this photo appears in:

Annual Drive by Dranesville District Supervisor John W. Foust and Arts Herndon fills school's shoe locker.
.