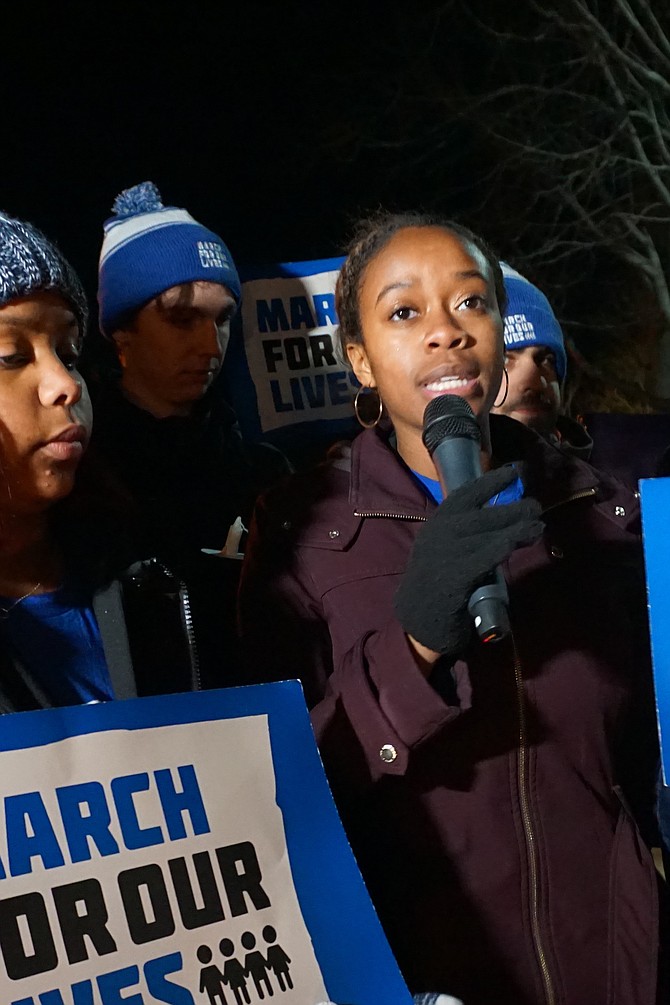 Howard University freshman Mariah Cooley endures below-freezing temperatures and speaks to more than 100 participants about the need to end gun violence Jan. 20 at a candlelight vigil in front of the National Rifle Association in Fairfax at 11250 Waples Mill Road.
Stories this photo appears in:

28th annual vigil pushed from the statehouse in Richmond to the NRA in Fairfax.
.