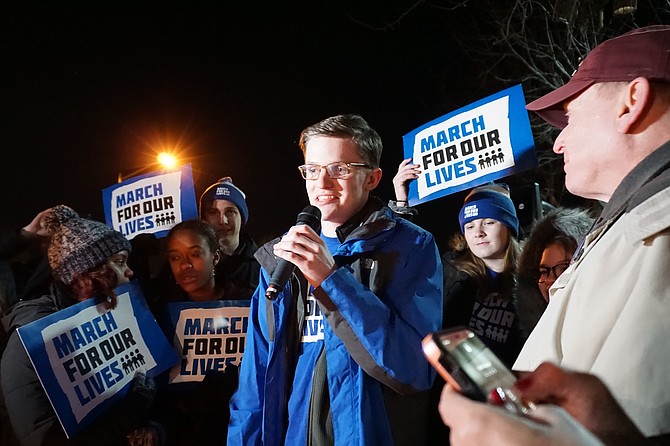 Robinson High School senior Michael McCabe, 17, tells fellow activists gathered Jan. 20 at a candlelight vigil in front of the National Rifle Association in Fairfax about the sense of urgency he and his peers feel about gun violence.
Stories this photo appears in:

28th annual vigil pushed from the statehouse in Richmond to the NRA in Fairfax.
.