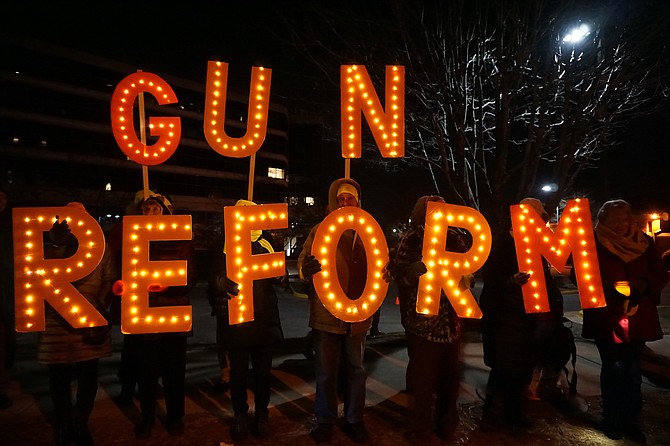 Community activists of the Herndon-Reston Indivisible spell things out to motorists passing by the National Rifle Association at 11250 Waples Mill Road Jan. 20 at a vigil that was pushed out of Richmond by gun rights proponents Monday afternoon up to Fairfax for a candlelight remembrance of the more than 1,000 Virginians killed each year by bullets.
Stories this photo appears in:

28th annual vigil pushed from the statehouse in Richmond to the NRA in Fairfax.
.