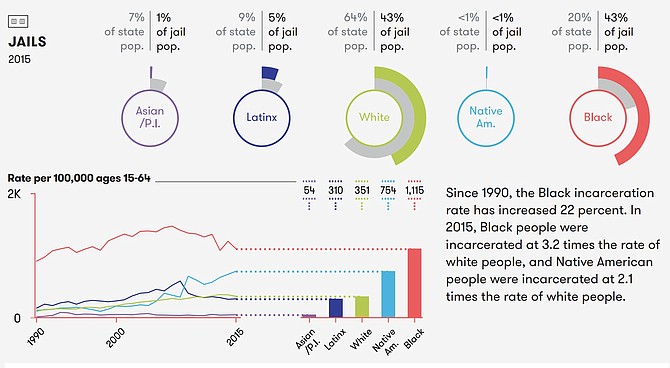 Incarceration trends in Virginia.
Stories this photo appears in:

Police launch formal inquiry into why Black people make up majority of arrests.
Black people are 23 percent of the population in Alexandria, and yet most arrests in the city are of African Americans. Most cases when police use force are against Black people. Most drug arrests are of Black people. And almost half of the inmates at the Alexandria jail are Black people.