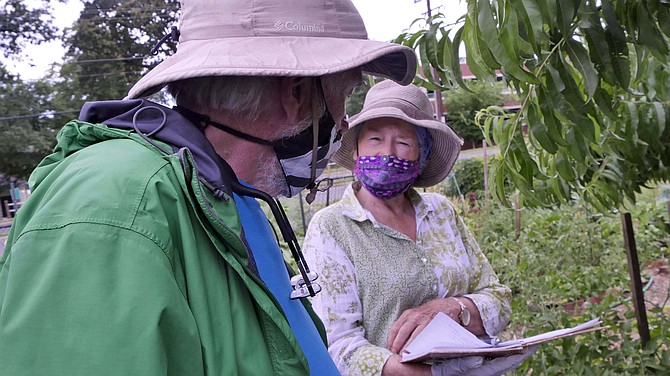 Kit Britton, Produce Donation Coordinator, and Catherine Harris, who weighs and bags the donated produce at South Four Mile Run Community Garden. "I'm 78 and I've lived long and would like to finish with a dash, working hard for the good things, like fresh produce for everyone."
Stories this photo appears in:

Arlington food networks work together during coronavirus pandemic.
The South Four Mile Run Community Garden has changed its procedures due to the coronavirus pandemic, but tomatoes and peppers are still tangled with squash sporting yellow blossoms and remains of the sugar snap peas.