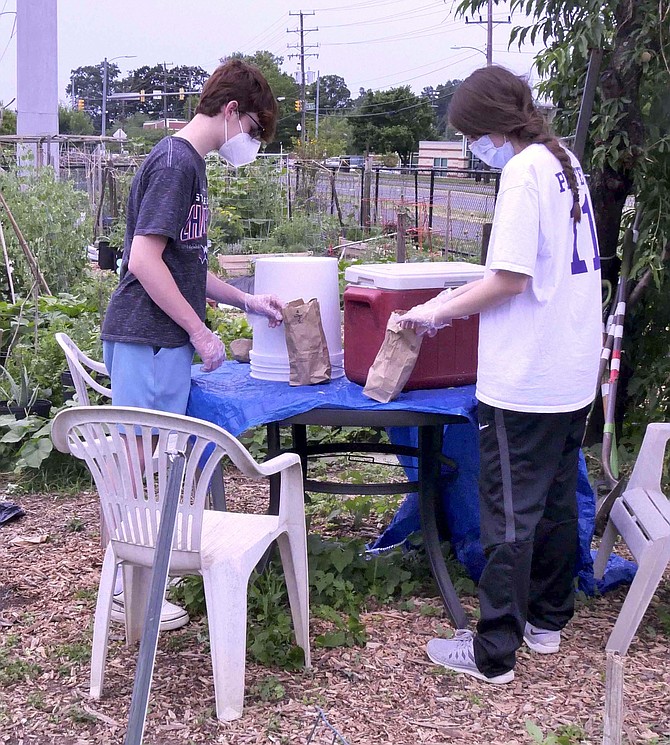 Ryan and Allie Mansinne volunteer with their mother Lori to deliver fresh produce on Mondays to St. Charles Borromeo Catholic Church for food distribution on Tuesdays. Allie says she has learned how to eyeball weights and how long it takes for vegetables to grow.
Stories this photo appears in:

Arlington food networks work together during coronavirus pandemic.
The South Four Mile Run Community Garden has changed its procedures due to the coronavirus pandemic, but tomatoes and peppers are still tangled with squash sporting yellow blossoms and remains of the sugar snap peas.