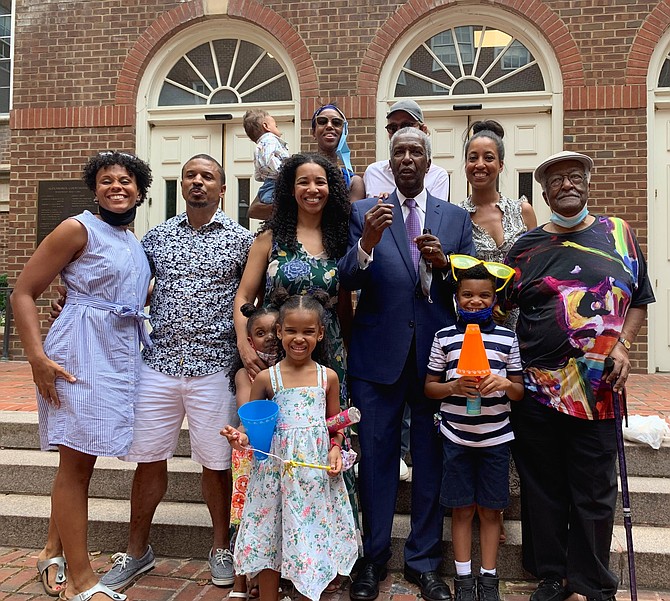 Circuit Court Judge Nolan Dawkins poses for a photo with family members on the steps of the Franklin P. Backus Courthouse during a surprise retirement celebration June 26 in Old Town.
Stories this photo appears in:

Nolan Dawkins grew up at a time when Alexandria segregated everything from water fountains to public schools. But he was determined to make a difference, becoming one of seven individuals to integrate George Washington High School in the 1960s, then distinguishing himself as an officer in Vietnam.