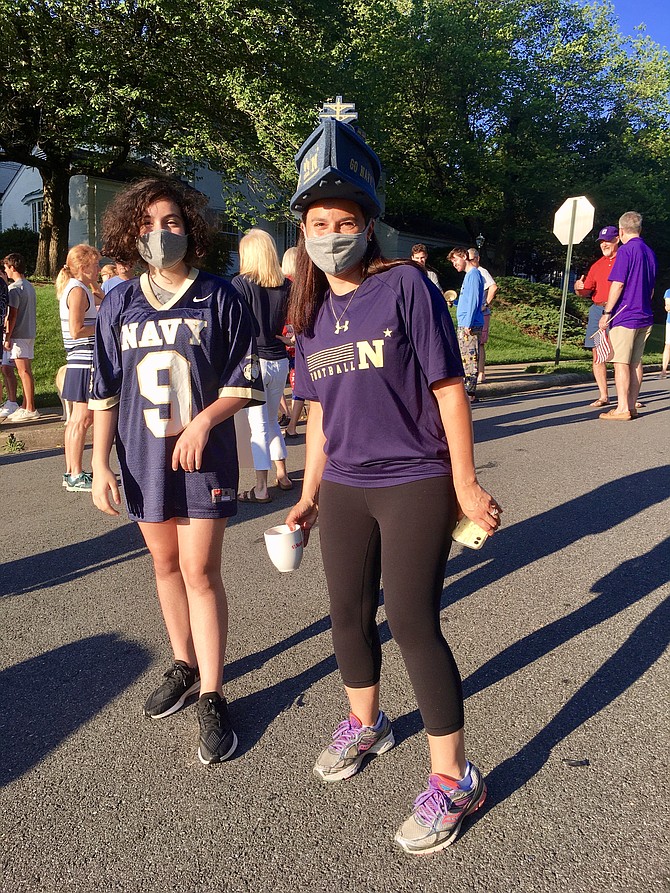 Neighbor Carmen Romero and her daughter Marina were enthusiastic cheerleaders, with Romero donning a frigate-shaped hat.
Stories this photo appears in:

Pandemic precautions color Plebe summer
At 7 a.m. on Thursday, July 2, more than forty neighbors gathered to line North Abingdon Street to send off Shane Tomb as he left to begin his "Plebe Summer" at the U.S. Naval Academy.