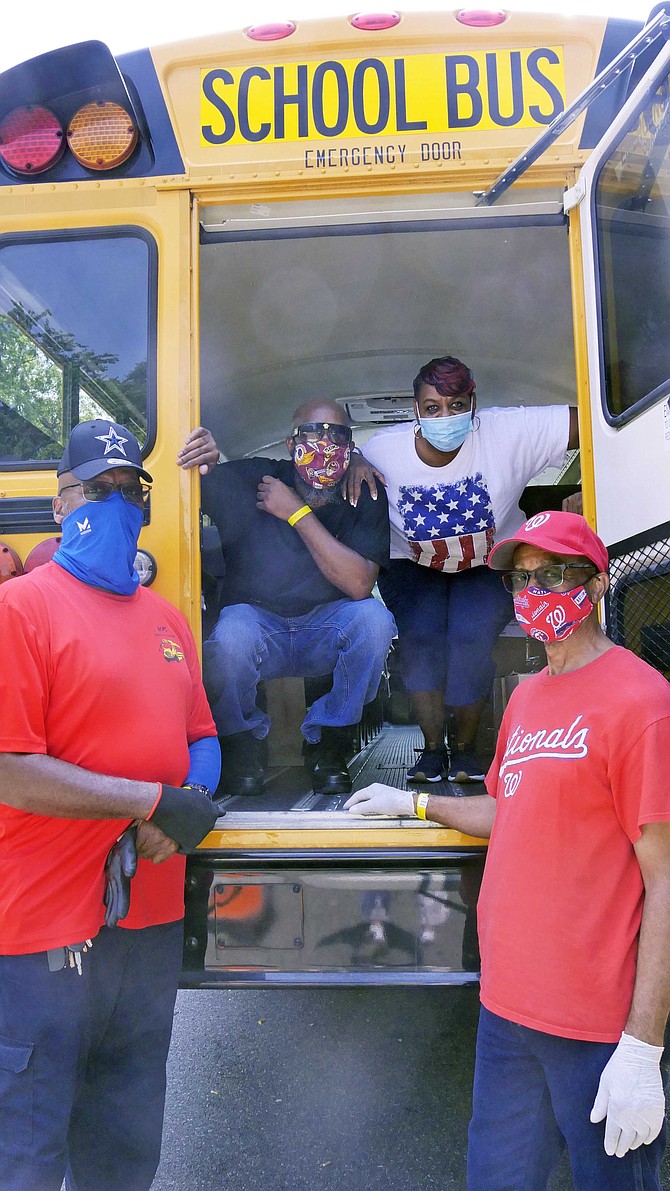 Thaddeus Smith, Rashid Oki, Ruth Jarrett and Harold Robinson are the regular delivery team for food distribution at mobile pop up sites around the city. They have just come from Ruby Tucker Family Center on Monday morning to Old Towne West Apartments parking lot.
Stories this photo appears in:

ALIVE! serves as the City's basic food resource for people in need through many programs targeting specific populations.
Ann Patterson, Food Program Director for ALIVE!, says that the first week after the pandemic was announced, they packed for 400 in their regular food distribution but 1,100 families showed up.