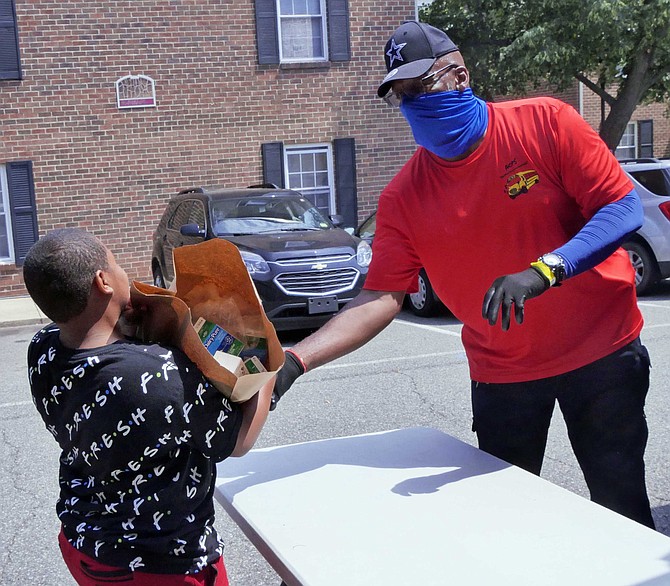 A woman drives up to pick up food for her three kids plus for her cousin's three kids. "His car broke down today." She leaves with two grocery bags full of lunches and breakfasts.
Stories this photo appears in:

ALIVE! serves as the City's basic food resource for people in need through many programs targeting specific populations.
Ann Patterson, Food Program Director for ALIVE!, says that the first week after the pandemic was announced, they packed for 400 in their regular food distribution but 1,100 families showed up.