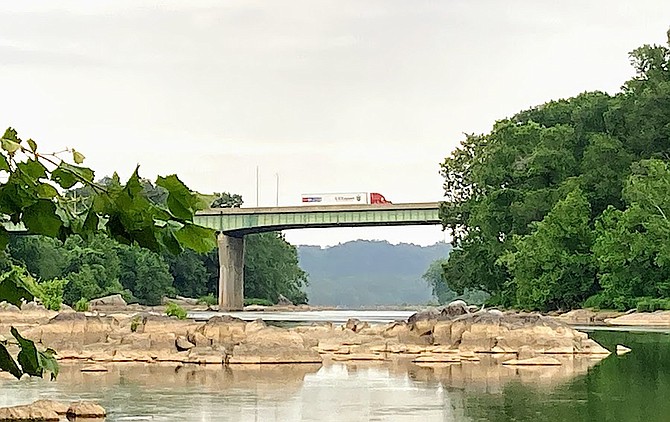 The sound of the Potomac River can drown out the sounds from the American Legion Bridge on many parts of Billy Goat Trail C, at least during a pandemic, but when you get close enough, smells of exhaust can intrude on the experience of wilderness.
Stories this photo appears in:

The public has 90 days to respond to a proposed $11 billion project that would impact 48 miles of the Beltway, the American Legion Bridge, and land and water below for generations to come.
The risk is $11 billion and contamination of waterways and parkland for generations to come.