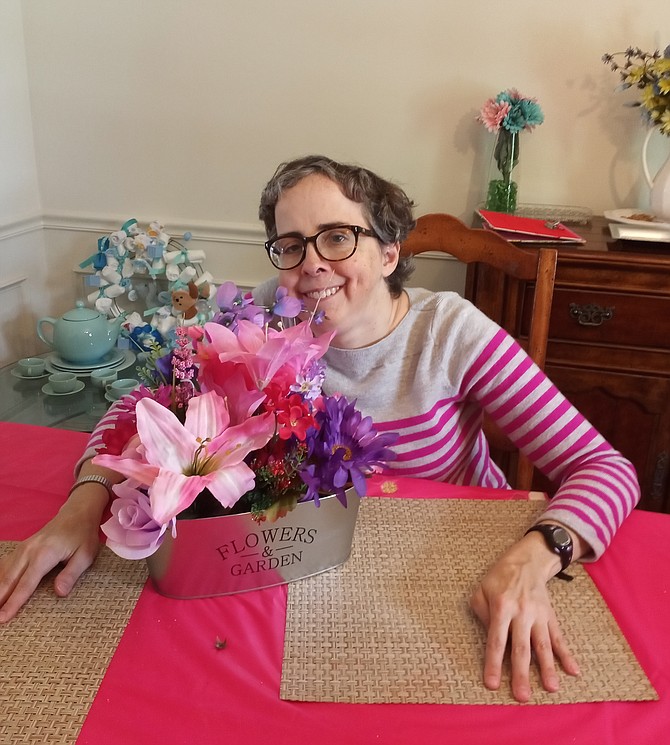 Jennifer, resident of a Langley Residential home in Fairfax, shows off her floral arrangement, the result of an arts and craft session, supplies funded by the Junior League of Washington.
Stories this photo appears in:

The Narang Foundation donates $10K to Langley Residential Support Services.
"We feel strongly that every person, no matter their challenges, deserves the opportunity to thrive, and have a support system behind them," said RJ Narang of McLean.